Thank you for your interest in renting an NCJ Real Estate property! Please fill out our request for a rental application below. A non-refundable $50 application fee will be collected via Paypal prior to your application request being submitted. No application will be processed without receipt of the application fees by NCJ Real Estate.
The application process will take up to 24-48 hours provided that all sections of the application have been completed. A lease must be signed within 48 hours of acceptance and receipt of the lease. The initial rental deposit must be paid online within 24 hours of signing the new lease and receipt of the Rent Café welcome letter.
Thank you for considering renting with NCJ Real Estate. If you should have any questions, please call our office at 804-355-7981.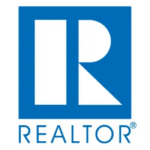 All of the content included in these forms is required by the National Association of Realtors® in compliance with the Equal Housing Opportunity Act. 
This application was produced by Neville Johnson. CVR MLS forms may be used only by members in good standing of the Central Virginia Regional MLS.